25 February 2020

Featured News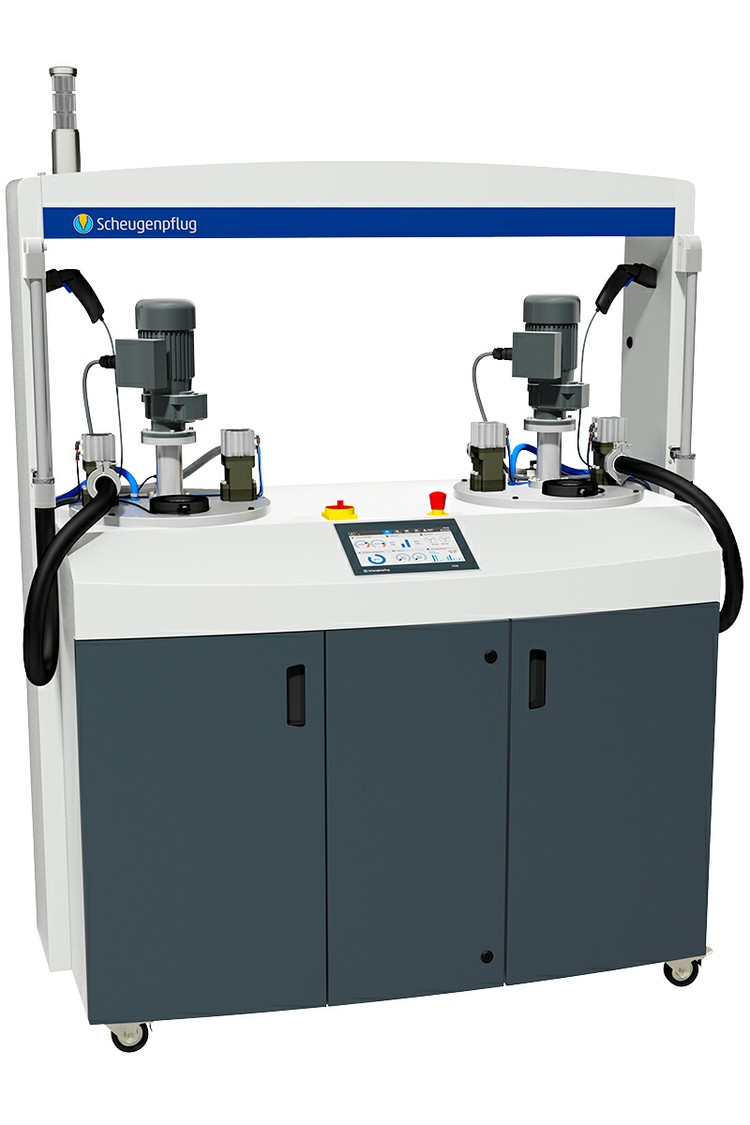 Scheugenpflug's New Entry: the LiquiPrep system will replace the outdated preparation and dosing unit A310.This new machine will increase and improve the performance for an easier, faster and cheaper productivity.
Electronics must work. So the prerequisites are a perfectly homogeneus material without any bubble and an optimal dispensing. Besides, always more and more adhesive sealants and potting materials with new specific properties are flooding the market. These electronics require adequate preparation and feeding units that keep the proprieties and ensure a delicate and uniform feed.
Pump UP your material quality!
Absolutely homogeneous and bubble-free potting material
Consistently high feeding performance
Long service life thanks to intelligent diaphragm feed pump
Convenient operation and maintenance
The new LiquiPrep LP804 enables a process-safe preparation and feeding of self-leveling potting materials with a viscosity of up to 70.000 mPa∙s. Processes such as homogenisation, tempering, circulation and evacuation can be used to specifically influence the processing properties of the medium.
The heart of the LiquiPrep LP804 is a novel, intelligent diaphragm feed pump. State-of-the-art sensors independently determine the optimum degree of filling. This ensures a continuously high delivery performance. The pump also offers significantly increased wear resistance and by extension a long service life. In addition, pump maintenance can now be carried out by the operator themselves for the first time.