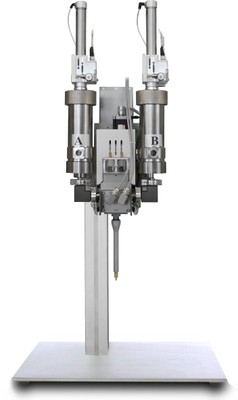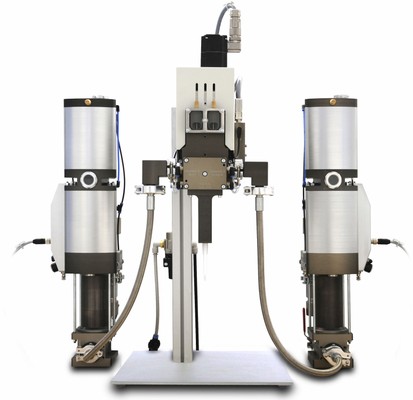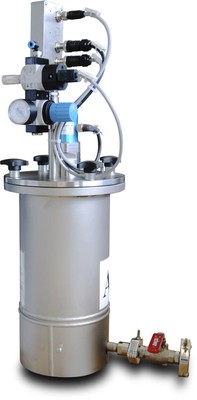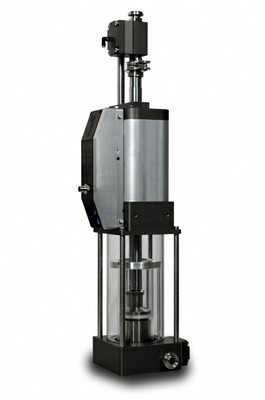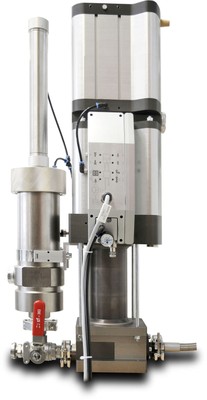 Features
| Name | Detail |
| --- | --- |
| Control Unit SCP200 | Simple operation through self- explanatory controls on touch screen display |
| Power supply | 400 V, 50/60 Hz, CEE 16 A |
| Heating capacity | up to 80 °C |
| Operating Voltage | 24 V DC Max. |
| Control Panel | Up to 10" resistive touch screen |
Compact material feeding for easy resins dispensing jobs in atmospheric air pressure conditions.
The material feeding system A90 ensures a constant and uninterrupted feeding of dispensing material from cartridges, pressure tanks or follower plate pumps. Combined with a metering head controlled by the SCP200, the DOS A90 turns into a entry-level meter/mix and resin dispensing system in atmophere pressure with all kind of 1 or 2 component materials.
Usage and materials:
One and two components (1K/2K resins)
Low to high viscosities
Non-abrasive to highly abrasive
Non-filled to highly filled
Equipment
Filling level monitoring
Material temperature control and monitoring
External interface for connection to PLCs (production system or line)
Optional
DOS P - volumetric piston metering head
DOS GP - volumtric gearpump metering head
The DOS A90 can be configured as a table top manual work station or integrated in a production cell or a fully auotmated production line.
Variants
A90C cartridges: the dispensing material is moved by means of pressure air from the cartridge into the metering head. At the same time, the piston of the pneumatic cylinder mounted on the cartridge ejection unit follows the material level in the cartidge. The piston position is monitored by magnetic sensors and alerts the operator when the material reaches a specified low level and stops the dispensing process when the cartridge is empty.

A90B cartridges with pressure booster: the booster increases the feeding pressure and accelerates the filling procedure of the metering head. Ideal to reduce production cycle times with highly viscous dispensing material.

A90T pressure tank: pressure air is applied to the sealed tank to drive the dispensing material from the tank into the metering head. Suitable for liquid to medium viscosity and easy-to handle dispensing materials.

A90D in-line degassing: of high viscous, pasty materials. The material is transfered from cartridges or from the original delivery containers (hobbocks, pails or barrels) into the degassing device. Trapped air and micro air bubbles are removed during transfer and then the dispensing material is fed to the metering head. This system is suitable also for high viscous abrasive material.