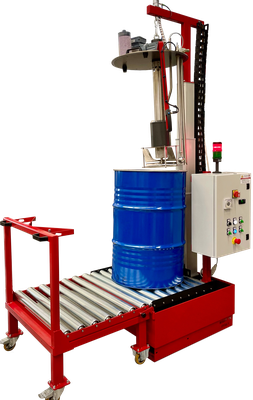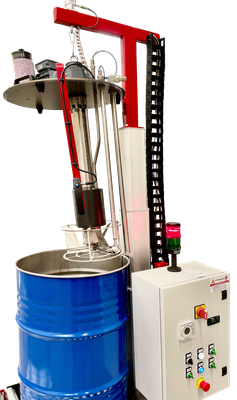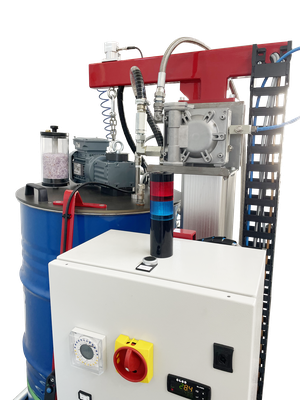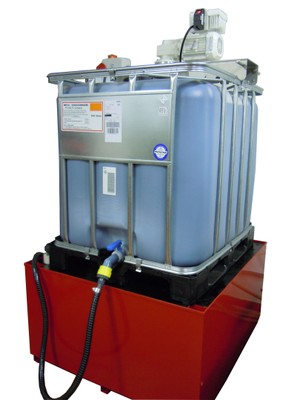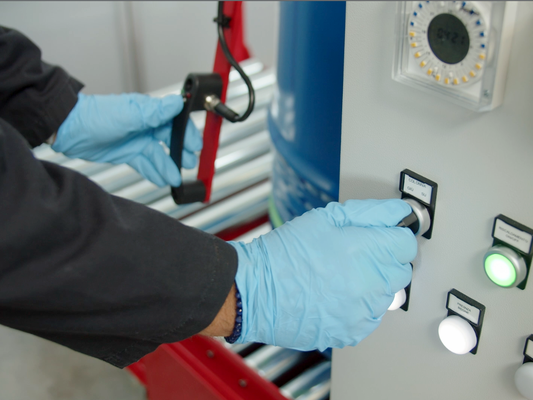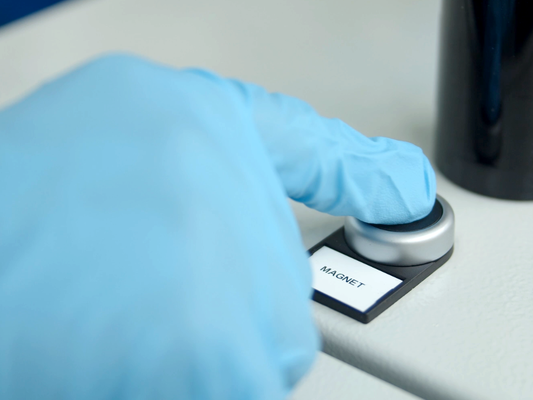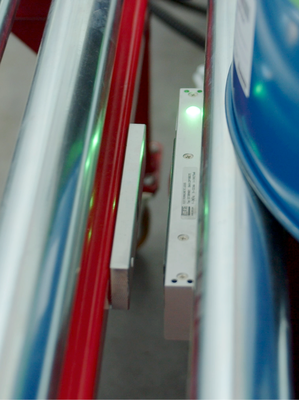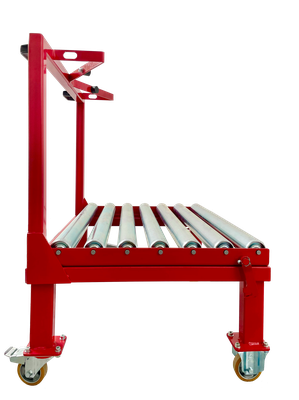 Features
Name
Detail
Structure materials

Anodized Aluminum
Painted Stainless Steel
Painted Steel

Painting

Epoxy, RAL 3002

Base dimensions in mm (LxHxD)

950x1750/2750x980

Base weight (kg)

from 250

Tanks (lt.)

200 or 1,000

Power consumption

1,4 kW . 230V - 50Hz

Compressed air

6bar/dryed filtered

Replenishment air drying filter

Silica gel

Safe base tank (lt.)

200 or 1,000

Lifting unit

Electromechanical with manual control
Resin preparation system for 200-liter or 1,000-liter drums
In large containers such as 200-liter (GAR.200) or 1000-liter (GAR.1000) drums, resins tend to settle, especially those with a high specific weight. Our resin treatment system is designed to effectively homogenize resins in these containers, preventing sedimentation and ensuring a consistent density and temperature for precise dispensing.
Our system provides effective resin preparation, even with a high filler density, before extraction from the drum. It is designed to be simple and robust, ensuring excellent results.
MAIN APPLICATIONS
The system is ideal for polyurethane, epoxy, and silicone materials, both single-component (1C) and two-component (2C). It accommodates materials with a wide range of viscosities, from low to medium, including self-leveling ones (non-abrasive).
INDUSTRIAL FIELDS
The unit has been successfully adopted by major industry-leading companies in the automotive, aerospace, solar/photovoltaic, and medical sectors internationally.
PRODUCT FEATURES
The configuration of our system is flexible and can be customized based on the specific technical data of the resin to be used.
Here are some basic features:
• Resin heating: PID digital control to maintain the temperature in the desired range (adjustable between +35 and +45°C).
• Resin agitation: variable-speed gearmotor (from 40 to 200 g/m) with a multiple-blade impeller.
• Cylindrical screw for moving resin from the bottom upward.
• Resin preheating through the screw's own heating.
• Adjustable-speed screw auger for lifting the resin from bottom to top.
• Motorized lifting column to facilitate drum changes.
• Electromagnet-based locking system for operational safety.
• Process control: PLC and safety sensors for reliable process control.
• Drum level control.
• Support rollers for the drum and a transfer cart for easy handling, even in confined spaces with a single operator.
• Inclined roller bed for complete drum emptying.
• PLC and safety sensors for process control.
• Capability to feed various dosing machines through diaphragm pumps.
OPTIONALS
• Resin temperature control unit. (1000/1500W - 230 V).
• Replenishment air dryer unit.
• Cart for drum retrieval, transfer, and loading.
• Inline outlet filter (300 micron).
• Transfer and optional recirculation pump (25 L/min 6 bar).
• Quick-closure thermal protection and insulation for drums.
• Cone units for laminar flow control.