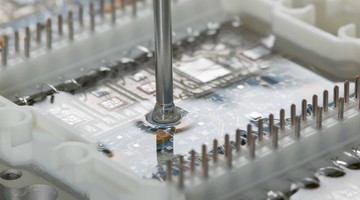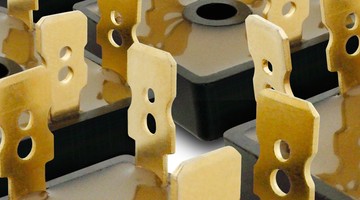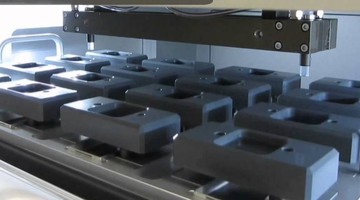 Description
Resin compounds are nowadays used for many different purposes and their application fields are increasing every day.
Potting and encapsulation is the process of embedding electronic components & assemblies in a liquid resin (potting compounds) to protect them against rough environment conditions. Potting can be performed in atmosphere pressure or even under vacuum, if high voltage insulation and high temperature differences are needed. Encapsulation of parts will stop corrosion of metals and reduce damage caused by vibration and mechanical stress.
Sealing is the process in which resin beads (liquid gaskets) are applied to housings (electronic control units, lighting, air ducts,...), before they are being joined together. Depending on the application, sealing beads can be used also for bonding of the housing parts and to replace additional screwing processes.
Gap filling and thermally conductive pastes application are quite new processes in automation production, to replace the manual application of thermal pads. These applications are getting more important, as thermal management in electronic parts is a challenging issue due to the miniaturisation of the components and their increasing performance.
No matter what your resin application requirements look like - we can do most of them in our fully equipped lab.
We can handle 1- and 2-component polyurethanes, epoxies, acrylics, silicones - temperature, humidity and UV curing materials. They can be from low- to high-viscosity, filled or unfilled and even high abrasive for thermal conductivity.
Resin Application Services Provided
Resin material selection & testing
Prototype design & production
Potting and encapsulation in protective atmosphere
Vacuum potting and encapsulation
Sealing and bonding
Thermal paste and gap filler handling
Benefits
Low cost part fixtures or molds
Prototypes with real production equipment
Process optimization
Quality enhancement with additional processes:

surface treatment with plasma and corona
preheating / drying and curing