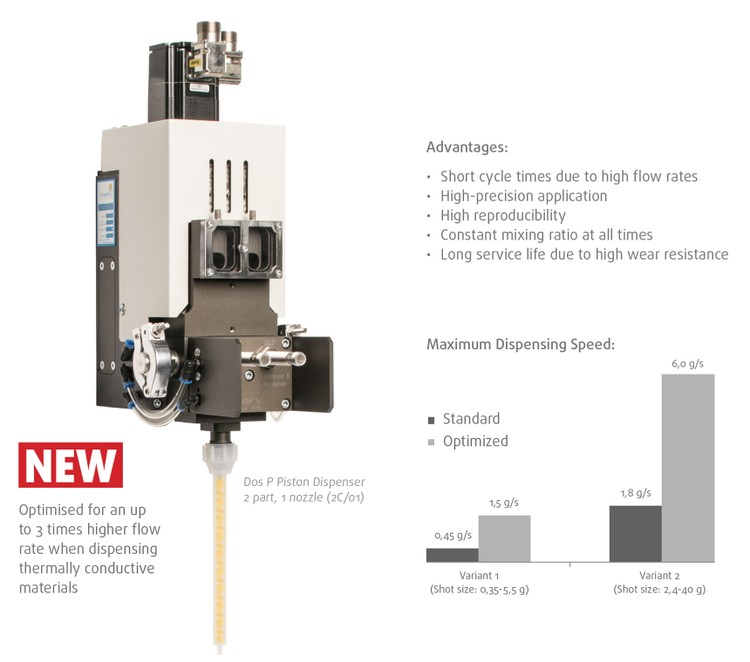 The new piston dispenserDos P016 TCA has specifically been designed for process reliable application of highly filled thermally conductive materials.
Compared to the Dos P standard model the new dispenser achieves up to three times higher flow rates – at consistently high metering accuracy.
Furthermore precision metering cylinders allow the output of reproducibly accurate material volumes and in 2C materials constant mixing ratios at all times.